Our speakers for the evening event include: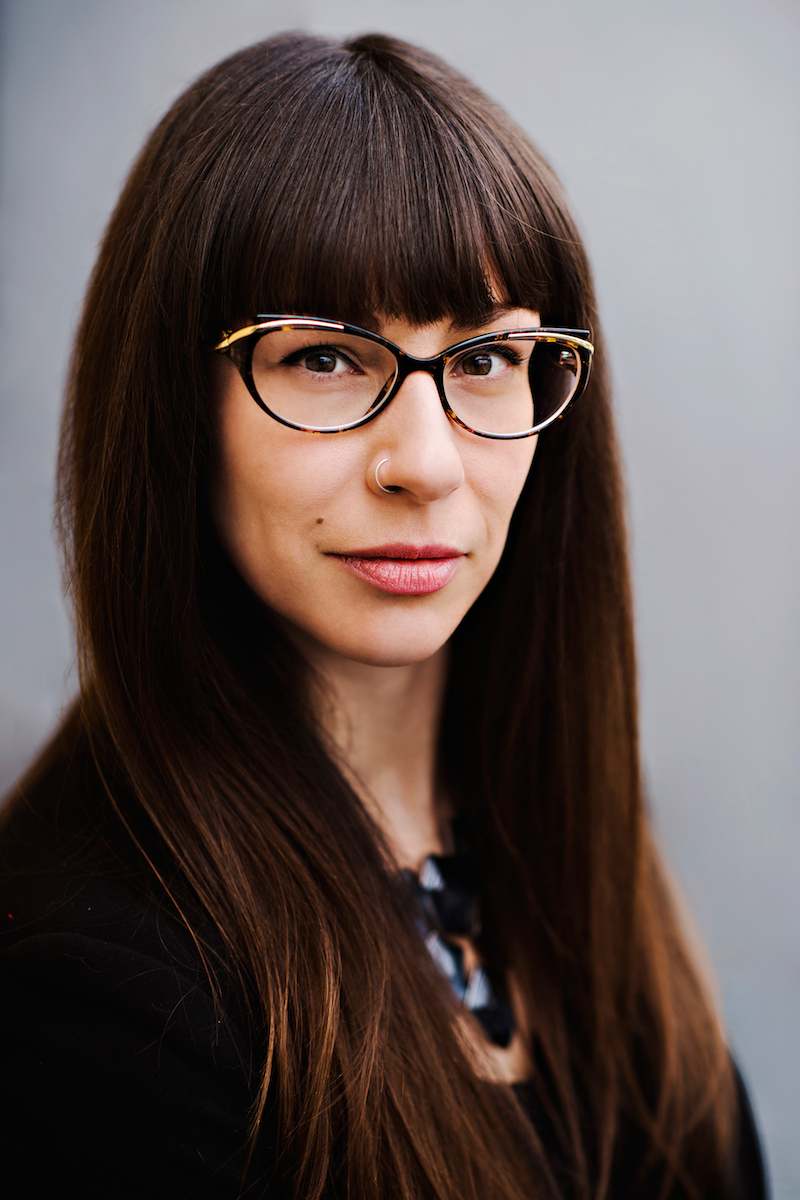 Dr. Eden Hennessey
Research and Programs Director at Laurier Centre for Women in Science (WinS)
Twitter: @EdenHennessey
Instagram: @EdenHennessey
Dr. Eden Hennessey is a researcher, data-driven artist, and social psychologist. Hennessey passionately researches diversity promotion and discrimination reduction, with a focus on achieving equity in science, technology, engineering, and math (STEM). Eden believes strongly in advocating for equity, diversity, and inclusion and combines her love of artistic expression with empirical research to reach a wide audience using visual mediums. She continues to be inspired by her work with the Laurier Centre for Women in Science (WinS).
Hennessey's areas of expertise include: Research Study Design, Quantitative & Qualitative Data Analysis, Creative Data Visualization, Knowledge Mobilization, Gender Equity in STEM & Responding to Sexism, Workplace Diversity Consulting, and Collective Action.
Nicole Langlois
CIGI Senior Publications Editor
she/her

Nicole Langlois has been a non-fiction editor since 1995, and joined CIGI in 2015. As a senior publications editor, she is primarily responsible for editing publications from the International Law Research Program. She was managing editor at HarperCollins Publishers from 1998 to 2003, and spent the next 11 years as a freelance editor and publishing consultant, working with HarperCollins, John Wiley & Sons and the Stratford Festival. She holds an undergraduate degree in English literature and Spanish from the University of Ottawa, a master's degree in English literature from Queen's University, a publishing certificate from Ryerson University, and is a graduate of the Simon Fraser University Publishing Workshop. Nicole is the mother of two young daughters, and is actively involved in numerous environmental groups in the Waterloo region.
Bushra Ebadi
CIGI Global Security & Politics Post-Doctoral Fellow
Twitter: @Bushra_Ebadi
Instagram: @bushraebadi
she/her
Bushra Ebadi is a social innovator focused on designing sustainable, innovative solutions to complex global challenges using her multidisciplinary background and skills in design and systems thinking, policy analysis and mixed methods research. She has co-created refugee housing and integration strategies for arrival cities around the world, including Toronto and Paris.
Prior to joining CIGI, Bushra was a journal editor and designer for the Nova Scotia Public Interest Research Group, a Paris summer innovation fellow, compliance analyst for the G20 Research Group and a humanitarian affairs intern at the Inter-Agency Standing Committee Secretariat — UN Office for the Coordination of Humanitarian Affairs in Geneva. She currently serves as a youth adviser for the Canadian Commission for the UN Educational, Scientific and Cultural Organization, and is part of Canada's official delegation to the 63rd session of the UN Commission on the Status of Women. Bushra holds a joint B.A. (Honours) in political science and philosophy with a double minor in French and management from McGill University and a Master of Global Affairs from the University of Toronto, Munk School of Global Affairs.
Dr. Maria Panezi
CIGI ILRP Research Fellow
Twitter: @m_panezi
she/her
Maria Panezi is a research fellow with CIGI's International Law Research Program. She holds a Ph.D. in Law from Osgoode Hall Law School at York University, where she was a Nathanson Fellow and a Comparative Law and Political Economy Fellow. Maria's doctoral dissertation is titled, Through the Looking Glass: Transparency in the WTO. She received her first law degree from Athens University in Greece, and was called to the Athens Bar. She has published articles on issues related to public international law and was a W. C. Langley Scholar of International Legal Studies at New York University School of Law, where she received her LL.M.
Maria has been an adjunct professor at Osgoode Hall Law School and has taught ethical lawyering in a global community as well as law and economics, for which she received the Ian Greene Award for Teaching Excellence. She has also been a visiting scholar at Harvard Law School and the Fletcher School of Law and Diplomacy.
Dr. Ksenia Polonskaya
CIGI ILRP Research Associate
she/her
Ksenia Polonskaya is a post-doctoral fellow in CIGI's International Law Research Program. Ksenia holds an LL.M. from the University of Toronto Faculty of Law, a law degree from Kuban State University, Russia and a Ph.D. from Queen's University Faculty of Law. Her dissertation focuses on frivolous and abuse-of-process claims in the international investment regime.
Previously, Ksenia served as a contributing editor for IPilogue, Osgoode Law School, and as associate editor at the University of Toronto Law Review. She has presented at multiple international conferences and workshops, including at the Max Planck Institute Luxembourg for International, European and Regulatory Procedural Law and at PluriCourts (Centre for the Study of the Legitimate Roles of the Judiciary in the Global Order). Ksenia's research interests are in the fields of international economic law and international dispute resolution, in particular, investor-state arbitration.
Joanna Wajda
CIGI Global Economy Research Associate
she/her

Joanna Wajda is a CIGI research associate in the Global Economy Program. Her research primarily focuses on innovation and the economy, including the future of work, emerging technologies and the effects of disparities in intellectual property holdings. She is also interested in the use of emerging technologies in research, most recently applying machine-learning to the evolution of topics covered by central bankers in speeches to the public. Joanna holds a B.A. from the Honours Arts and Business (Economics) Program at the University of Waterloo and an M.A. in economics from the University of Toronto.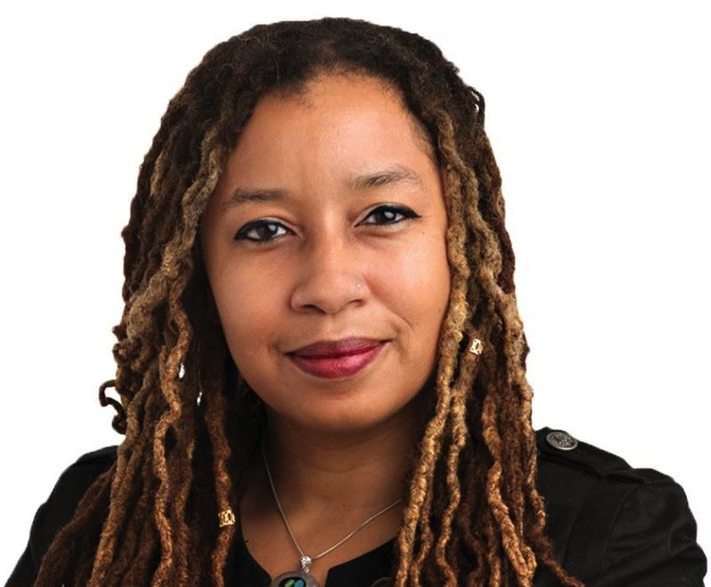 Laura Mae Lindo 
Member of Provincial Parliament, Kitchener Centre
Twitter: @LauraMaeLindo
Instagram: @LauraMaeLindo
Laura Mae Lindo, MPP for Kitchener Centre, is a respected activist and educator who holds both a Masters and PhD in Education. Her commitment to building inclusive communities both within and outside of educational environments is grounded in her knowledge of how to put anti-oppression theories into practice. Recipient of the 2017 Schaus Award, Laura Mae's ongoing work to challenge systemic racism in the community has positioned her as a knowledgeable advocate for the rights of women and girls, a respected ally to marginalized community members, and, most importantly, a courageous public speaker on issues often left unaddressed in the mainstream.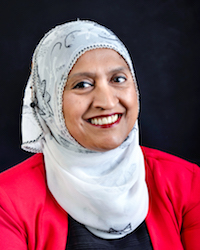 Fauzia Mazhar
Board Chair, Coalition of Muslim Women of KW
Twitter: @fauziamazhar2
Instagram: @fauziamazhar2
Fauzia Mazhar is a founding member and current chair of the Coalition of Muslim Women of KW, a local organization that provides opportunities for personal and professional growth, and leadership and skills development for Muslim women while addressing issues of racism, discrimination and Islamophobia through advocacy, activism, and bridge building. Fauzia's passion is to bring people and groups together to build a welcoming, inclusive, safe and vibrant community.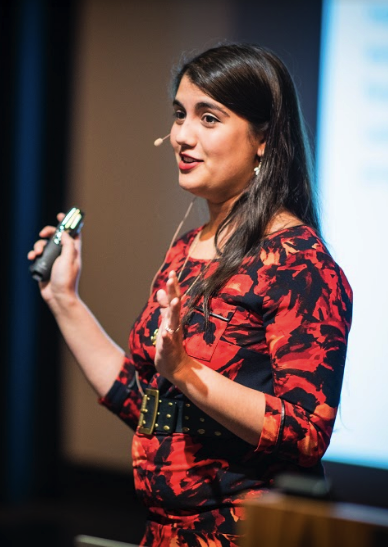 Samantha Estoesta
Outreach Manager at TD Lab, TD Bank's Innovation Lab
Twitter: @smoestoe
Instagram: @smoestoe
Samantha Estoesta (she/her) is a multiple-published poet and long time #WomenInSTEM advocate. With an MA in Intercultural Communications and almost ten years in advocacy, communications, community development, community engagement, digital communications, digital design, and social media strategy, she centers her efforts on growing communities through reciprocal relationships. When she's not talking about being a brown female in tech, she can be found around town sharing her words, organizing others' lives (semi-professionally!) or watching terrible Netflix shows.
Cait Glasson
President, Spectrum
Twitter: @FullmtalFemnist
she/her/elle

Cait is a mother, a grandmother, an activist and educator, as well as the President of Spectrum.
Click here for our afternoon conference speakers.